718-819-9972
Expert Tin Ceiling Installation
Abingdon Construction Inc. is the leading tin ceiling installer, backsplash installer and residential and commercial ceiling installer in Long Island, New York, New Jersey, Westchester and New Haven, Connecticut. Adingdon is an expert tin ceiling installation company with over 100 years of skilled craftsmanship, exceptional design, and the best customer service in the industry. We install all types of residential and commercial decorative tin ceilings, cornices and backsplashes using a keen eye and attention to detail.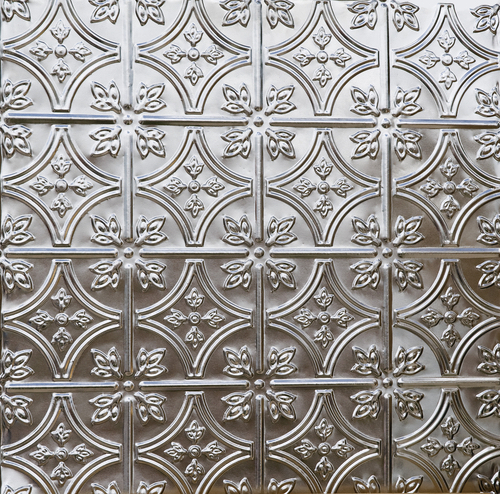 Quality Craftsmanship
Unique Ceiling Designs
Whether you're looking for unique tin ceiling patterns or designs, decorative cornices, or stylish backsplashes, Abingdon is the most experienced tin ceiling installation company for your next project.  Abingdon Construction has an extensive portfolio of tin ceiling installations across Long Island, Westchester County, Manhattan, NY and New Haven Connecticut. Three generations of tin ceiling installers have been doing meticulous work for homeowners and commercial businesses.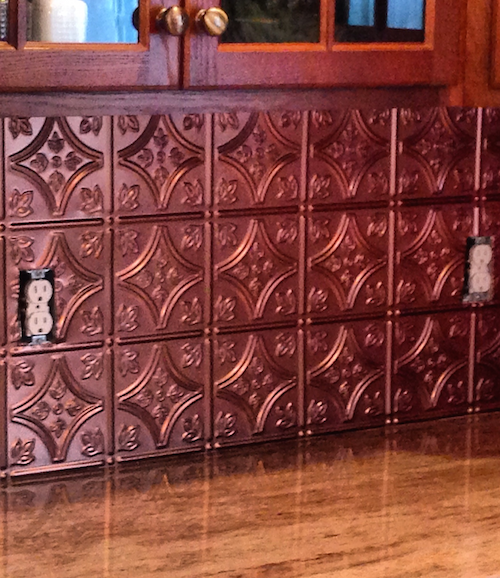 Unique Ceiling Designs
Decorative Tin Backsplashes
Are you searching for a tin backsplash installer for your next kitchen project? Abingdon Construction installs ornamental tin backsplash to make a beautiful design statement in your kitchen. Tin backsplash in the kitchen is a creative way to showcase your walls. Using tin backsplash for a new kitchen project or a kitchen remodel in 2018 is trendy and stylish.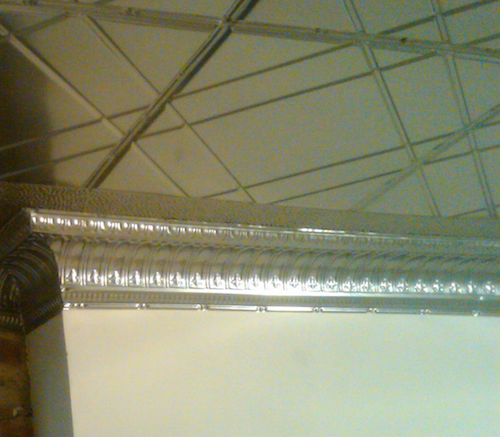 Attention To Detail
Custom Cornices & Moldings
Custom moldings, whether they are crown moldings or flat moldings can put the finishing touches on your tin ceiling design. Add a decorative finish to your tin ceiling project with a custom cornice and rely on the professionals at Abingdon Construction to install your moldings perfectly. Custom moldings and cornices showcase ornamental ceiling tiles beautifully. Abingdon Construction installs tin ceiling moldings or cornices as a border, decorative finish or distinct separation between the metal tin patterns for a unique look.
Ceiling Installations
steel suspension
wood suspension
snap-in pan
lay-in
lay-in tegular
nail-up
custom
repair
restoration
reconstruction
Tin Ceiling Finishes
brass plated
solid copper
copper plated
chrome plated
stainless steel
pre-painted white
custom colors
embossed tin panels
Tin Ceiling Styles
gothic
art deco
victorian
colonial
Design
symetrical and lighting layouts
Expert Tin Ceiling Installations
Abingdon Construction is your place for expert tin ceiling installation. We perform a variety of services for your tin ceiling installation. Abingdon Construction has been the leading experts of tin ceiling tile installation for centuries. Tin ceilings are the most steady and strongest ceiling you can have for your home or business. Our expert tin ceiling installation crew can install your copper ceiling, metal ceiling, or tin ceiling to the highest industry standards.
Whether your project is commercial or residential, Abingdon Construction has the experience and equipment to provide you with the best service. Abingdon Construction also repairs your existing ceiling and matches it exactly.
Contact us to set up an appointment and find out what we can do for you.