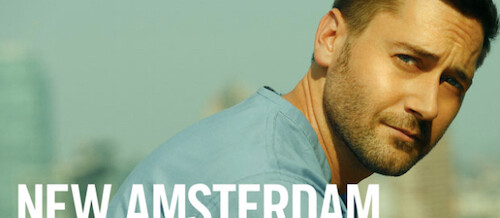 Ceiling installers aren't generally in the limelight. However, the Abingdon Construction crew recently installed a new acoustical ceiling on the TV Series film set for New Amsterdam. The TV drama series started back in 2018 and was renewed for a Season 3 in 2020. It was an exciting project to work on the midst of a challenging time for the Abingdon Construction team.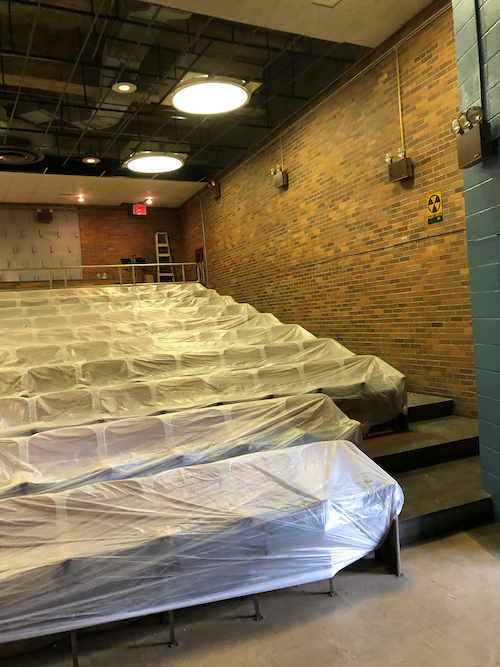 The ceiling installation took place in the auditorium at King's County Hospital in Brooklyn, New York. Abingdon Construction began installing a new ceiling on the set prior to the pandemic. Work was shut down in March, 2020 similar to other businesses. It was a disappointment for the staff at Abingdon but completely understandable to keep everyone safe.
Ceiling Installers Resumed Work After Shutdown
The ceiling installers were able to complete the grid ceiling installation in October, 2020. Although, New Amsterdam will have a Season 3, it did not air in the Fall of 2020. It's scheduled to air in March, 2021 due to COVID-19. Abingdon Construction Inc. worked in the auditorium where the New Amsterdam episode will be featured using social distancing measures and masks. Masks were worn if contractors were in close proximity to one another.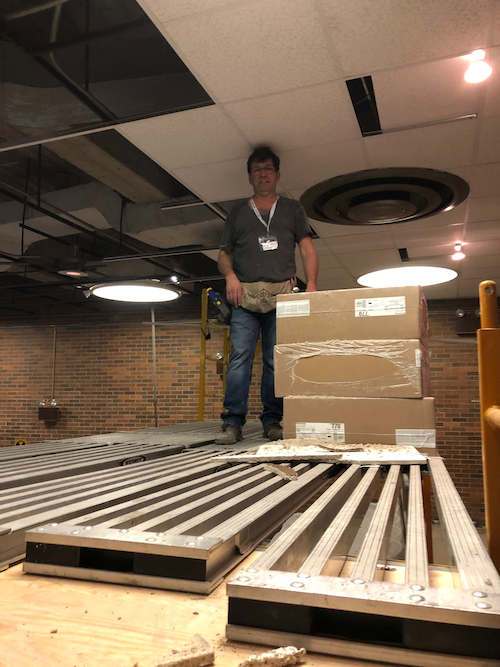 "It was an honor to work on the film set for a popular TV series", said Mark Gruber, Owner of Abingdon Construction. We are a fourth-generation ceiling contractor and tin ceiling installer in business since 1915. It's not unusual to get calls from NYC artists, theatres, museums, libraries and restaurants to install new ceilings. However, it was really neat to get a call from NBC Universal to install an acoustical ceiling for such a popular drama series like New Amsterdam. The film set was right in our Brooklyn backyard and we are grateful for the work during this time".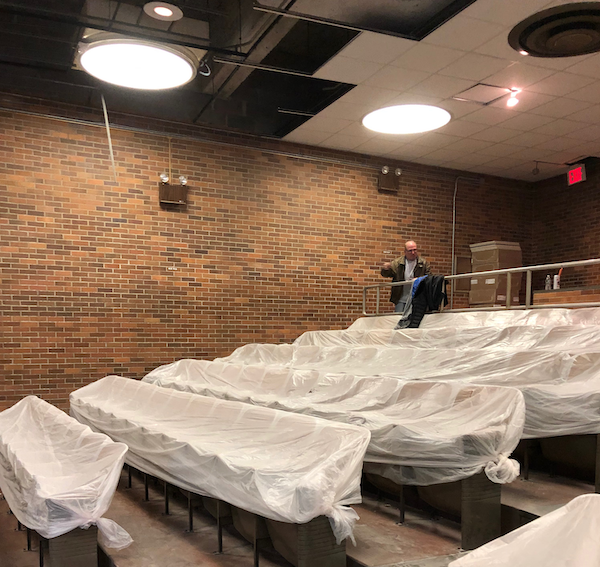 The New Amsterdam series was scheduled to feature an episode about pandemic related content, but it was too similar to COVID-19. The Abingdon Construction ceiling installation team will no doubt be looking out for the episode featuring their professional work.
Ceiling Installation in Venues and Schools
Acoustical ceilings provide sound absorption, insulation, and design aesthetic. Acoustical ceiling contractors install ceiling tiles or panels to help with sound proofing. Sound proofing is very important for auditoriums, and indoor music and TV production venues. The ceiling panels allow easy access to duct work, electrical wiring, and plumbing pipes. Acoustical ceiling panels and tiles are easy to replace due to leaks. Schools can also benefit from Acoustic ceiling tile installation.
Learn more about Abingdon Construction Inc. ceiling installation services at 718-819-9972. Abingdon Construction Inc. offers residential and commercial ceiling installations and tin ceiling applications throughout Nassau County, Long Island to Staten Island, New York and into New Jersey.