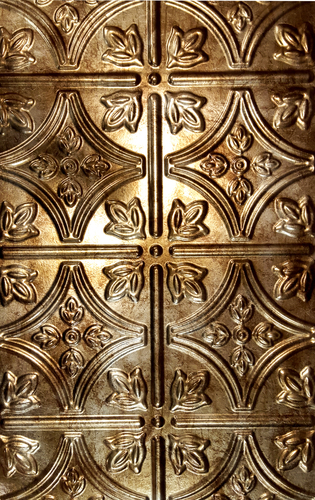 There are so many benefits of tin ceiling and backsplash installation. Abingdon Construction has installed countless tin ceilings and tin kitchen backsplashes to elevate the look of homes and commercial businesses. A unique design isn't the only reason to consider a tin ceiling or tin backsplash for your home design or office project.
Tin ceiling installation is an art. It takes precision and attention to detail in order for a tin ceiling and tin backsplash to look flawless. Once the materials are adhered, tin ceilings and tin kitchen backsplash are very low maintenance.  If you paint in your home or office it's recommended to have another paint job done after about five years. Tin ceilings or tin backsplash doesn't need to be painted until about 10-15 years. The initial investment you make to achieve an amazing design look using tin is well worth the investment over time.
Most tin ceilings and backsplash have a lifetime warrantee unless they become wet. If tin ceilings get wet they can rust or cause damage. Moisture on tin ceilings can happen just like walls. It's recommended you obtain a licensed contractor to inspect your walls and roofs before painting or installing tin ceilings or backsplashes.
The tin for residential or commercial projects is available in many different finishes and patterns so you can create a totally custom look for your space. Brass, copper, chrome and pewter are popular tin ceiling and backsplash finishes in Long Island, New York City, Westchester and New Haven Connecticut. You can choose from ornamental designs with a modern or traditional look. Decorative pressed-metal ceilings tiles are trending in homes and businesses as seen on HGTV.
You can choose from 6″, 12″ and 24″ ceiling pattern designs based on the ceiling or backsplash area you have to cover. Add a custom cornice or moldings to put the finishing touches on your tin ceiling or backsplash design. You can even obtain decorative electrical switch plates, outlet covers, or wall plates to coordinate with your tin finish and style. Crown moldings or flat moldings can be used to completely customize your ceiling or backsplash design. Crown moldings, flat moldings or decorative cornices can provide separation between the metal tiles or go around your entire tin ceiling design.
Tin ceilings and tin backsplash are easy to maintain and offer a unique look. Most often you put a lot of effort into choosing furniture, appliances and accessories only to be combined with a white or color painted ceiling. Ceiling or backsplash tin is a beautiful way to showcase your entire room. Your eye will be drawn to all the elements in your home! Add texture and beauty to your space with a tin ceiling design or tin kitchen backsplash to make a bold design statement. Don't forget to look up and consider ornamental or pressed-metal tin ceiling and backsplash when designing your next room!